Last modification:
Reading time 3 minutes
5 online choices, in Brazil and around the world to form entrepreneurs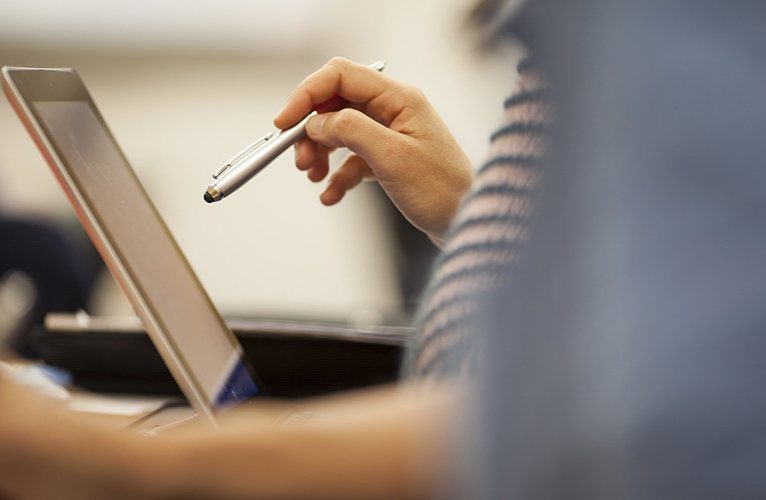 Betting on online education has been an alternative for entrepreneurs who need support to open their own business. Check the case of Karen Figueiredo and 5 school tips.
A year ago the holistic therapist Karen Figueiredo was one of thosepeople who bet in this kind of education. She opened in Paraty, Rio de Janeiro, her company in human development and as she had no experience as a businesswoman, she felt the need of learning more about it and about three months ago she enrolled in an online school of entrepreneurship. "Before classes started, I used to spend a lot of money with advisors who couldn't understand my idea and didn't know how to make it possible without losing the philosophy, values and principles that I wanted for my company."
Online schools are options for whom, even without time, is looking for professional education or who wants to keep up with the latest news and perspectives of the market. Luckily for the people who look for it, there are various alternatives and they bring the assurance of quality and importance, being directed by institutions and well-known businessmen.
Colombian and living in Brazil for the 6 years, Karen faced difficulties concerning practical and bureaucratic matters. As a student from Longitude, Escola de Empreendedorismo, she had access to a series of content with all the steps to develop her business. Besides that, the school offered the support of experienced businessmen. All this amount of knowledge assured that the company was financially stable and could survive to the months of crisis that the country has been going through.
Being in an entrepreneurship school helped me to understand how a company Works and to deal with the fluctuation and changes of the market.
According to her, the fact of the school being online made all the difference, because she wouldn't have time of going to a traditional course. Nowadays, she spends from 8 to 15 hours a week studying. "The possibility of studying when and where I want was one of the main points I considered while choosing the school, besides the teaching staff. I can take advantage of 100% of the classes, because I control the amount of subjects and I have time to reflect on the mentoring that the school makes available."


Check some of the platforms that are reference when it comes to educating entrepreneurs:
FGV – Faculdade Getúlio Vargas is one of the most important institutions when it comes to business education in Brazil. On its website, courses in different areas, such as business management, financial management, and marketing management, are offered.
Longitude – Escola de Empreendedorismo was founded by the businessman David Pinto, a reference in Brazilian franchising. The online platform has a new teaching proposal, offering the students the opportunity of having the support of some of the most successful businessmen of Brazil, such as LuizaTrajana, Geraldo Rufino, Marcelo Facchini and David himself.
Insper offers courses for businessmen of different areas who are looking for more knowledge or just trying to be aware of current thoughts and perspectives of the market. One of the highlights for who wants to be an entrepreneur is the course "Introduction to Analytical Marketing"
SEBRAE, besides working with and providing guidance to various companies, also offers courses to teach entrepreneurs. With both Online and regular courses are available, the institution teaches step by step what should be done to open, improve, expand and develop skills to manage a company.
The platform called Coursera has partnership with universities in Brazil andaround the world, such as USP, Unicamp, Stanford, Yale and University of Virginia. Users of the platform can enroll in free courses which were not so accessible to the public in general. To watch classes there are no costs, but to receive the Participation Certificate it is necessary to pay a fee that varies from course to course.
Written by André Bartholomeu Fernandes – Jornal do Empreendedor
comentarios
---
Contact us and learn more about our solutions